We design
what you want.
Our Architecture & Planning team creates human-centered designs that evoke desired experiences, helping you support user wellbeing and communicate the right messages about your organisation.
Every interior is a narrative. About people, culture and brand.
Spaces tell stories.
Let us help you tell yours.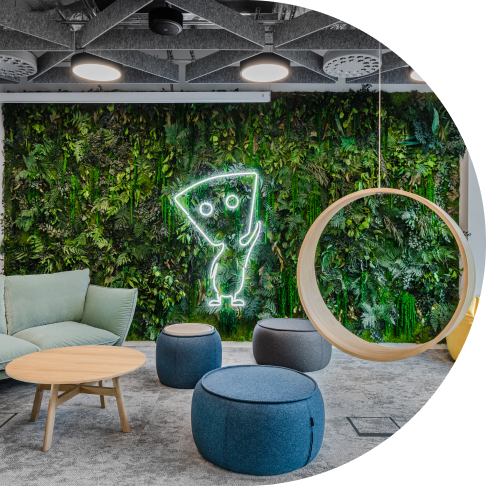 Co-creation and user engagement
A key feature of our approach is the focus on co-creation. At all stages, we facilitate involvement of end-users in the design process.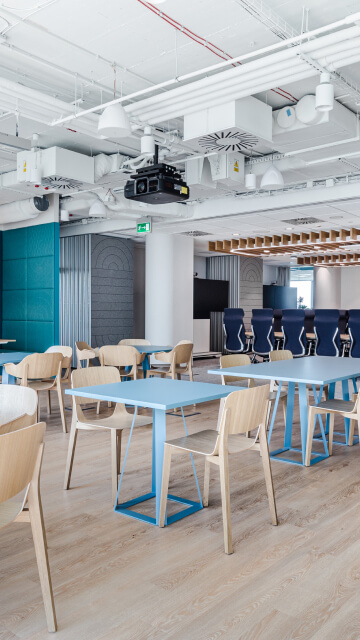 A deep understanding of user profiles and collaborative process enable us to shape places adapted to their real needs.
We look through the end-user lens.
Space planning
Functional and intuitive – the success of a place starts with the right mix of spaces in a layout that responds to what people need.
We map user behaviors and interaction patterns, then develop functional concepts for your space to optimally support your business.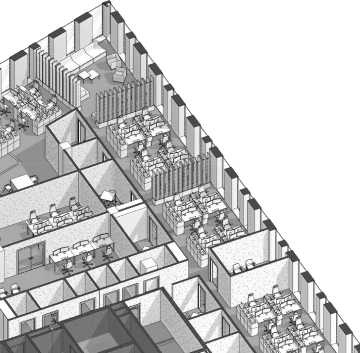 Concept & technical design
We spend most of our days in the interiors, buildings and built spaces. Design is our tool to make them more meaningful.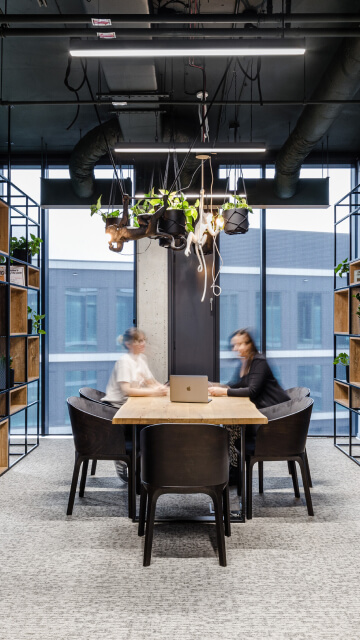 In a collaborative process we select the right design solutions to the defined needs of your commercial interior. General design concept, detailed drawings, visualizations, furniture & arrangement details. Everything we take care of.
Places where people thrive.
Design to budget approach
Design is a powerful expression tool, but you don't need a fortune to make your space meaningful.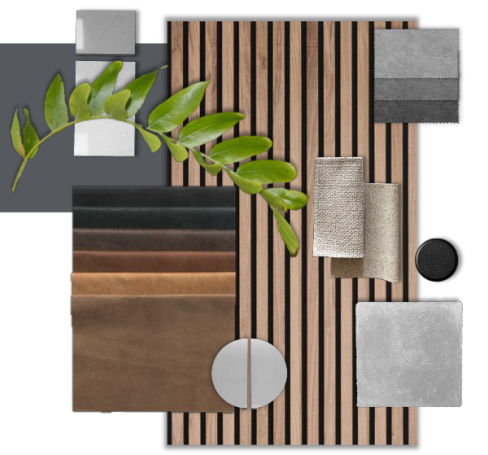 Accountability. No surprises.
When designers work hand in hand with cost consultants and engineers it's easy to keep control. Our design-to-budget approach ensures that you achieve the right expression even with modest means.
BIM & 3D modelling
We leverage Building Information Modeling at all stages of the project. Thanks to this approach we can deliver 3D layouts and virtual walks during space planning, VR-based design reviews and augmented reality applications on the construction site.
Technology is embedded in everything we do.
Experience your space as it develops. Streamline your project delivery.
Work with our architects & planners on:
interior concept designs for office, retail, industrial or living sector
space plans & masterplans
technical and execution designs
architectural advisory and feasibility studies
visualisation of your space
Work with us