One stop-shop for advisory, design & build services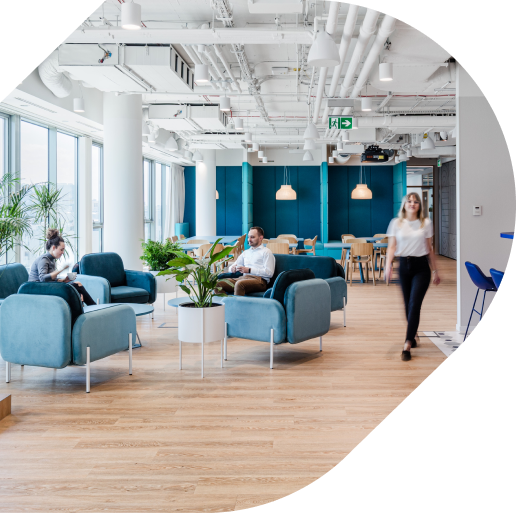 Define is a service platform – an in-house concept that integrates our diverse competencies in one end-to-end process. The process that
drives transformation of your commercial space.
We are researchers, consultants, architects, planners and engineers of Colliers in Poland.
Let us define, design and deliver your future environment!
workplace advisory, interior design & fit-out experts
business organisations we cooperated with
Our approach
The only thing that is constant is change. The real estate environment is changing. The nature of user's need is changing.
We understand the driving forces behind the change. As an future-proof answer we apply our multidimensional approach
to transform workplaces, retail spaces, office buildings and all other types of commercial real estate.
Data Driven
We are experts in gathering and analysing…
We are experts in gathering and analysing end-user data: employees & customers.
We develop goal-oriented strategies for your space.
We leverage BIM across all stages of design and construction to make it measurable & fail-proof.
User Centered
We understand that a well-designed space…
We understand that a well-designed space is about user wellbeing, comfort and performance.
From the stage of programme definition, through space planning, interior design and delivery we apply the user's perspective to ensure that your space responds to the needs of people in your business environment.
Responsible
We care about the numbers…
We care about the numbers. We make sure that your project is up on time and within budget.
We take care of the entire process, without you having to worry about the details.
Our value engineering tools help you stay in. 
We team up hard on every phase of the project. Our multi-dimensional services are deliver by multi-skilled experts.
Meet our people!