We deliver the results.
Whether you are a tenant or a building owner, we are a general construction partner for you.
Our Design & Build team takes care of everything — from cost optimisation to construction supervision.
You can feel safe guided through the process with full accountability on our side. We use BIM technology tools that automate the process of rebuilding the current commercial space or entire building.
Office. Retail. Industrial. PRS.
Large fit-outs delivered with no risk.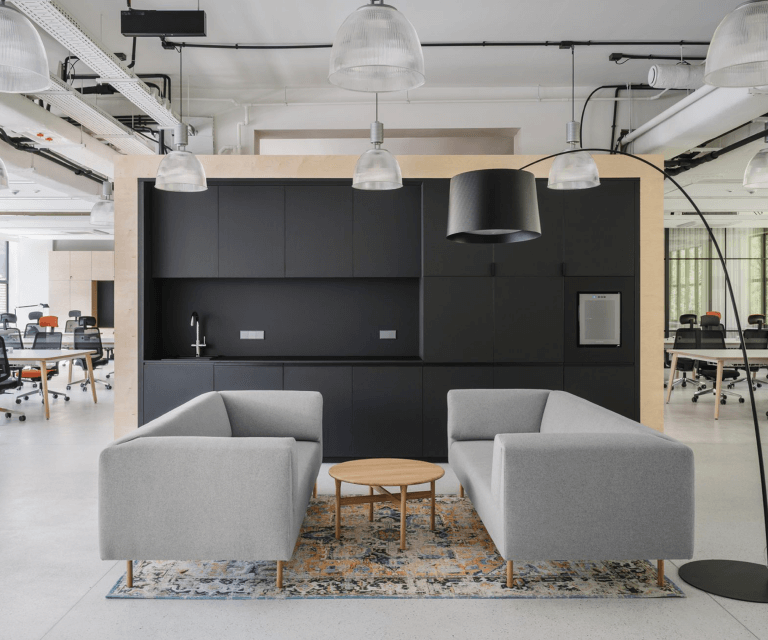 Cross-industry experts
We know how hard it can be to coordinate all specialists in the fit-out process.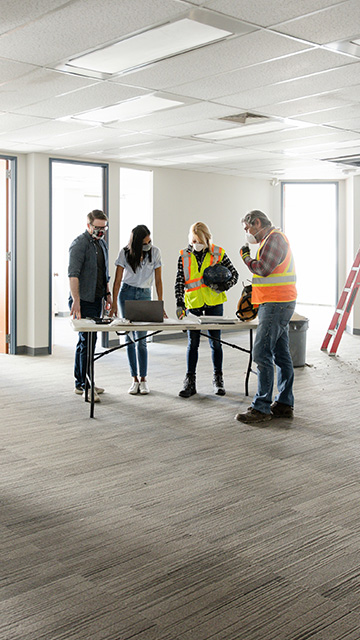 That's why we have them all in our in-house team. Workplace advisors, designers, cost consultants, engineers, BIM, AV and acoustic solutions specialists.
Our people are experts in their fields, so that you don't have to become one.
Broad scope. Specific skills.
The decision which materials to optimize without sacrificing interior quality and end-user experience is easy with us. Your budget is safe thanks to our cost estimation team with their extensive database and automated dashboards.

We take risk out of the equation.
Fit-out delivery
We make complex fit-outs works smooth. Our process-based approach and expert team of project managers allow you to minimise risks and deliver ready-to-use spaces.
On time. On budget. Measurable quality.
Post-occupancy
The actual effects of the finished interior are important to us. We evaluate it and check if the provided solutions and space really work for your business.
Work with one of the biggest Design & Build teams in Poland on:
interior fit-out
technical advisory
cost consulting
office refurbishment
adaptive reuse of commercial real estate
digitizing your real estate
Work with us